Aquí se presentan los proyectos libres desarrollados por el siguiente equipo de alumnos de Coding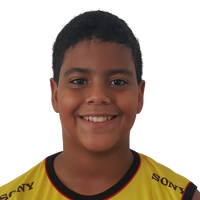 Improvements, level expansions, bug fixes that students apply on their own and inspiration.
Animación de como fue hecho el Juego de la Serpiente, en las voces de sus propios autores.
Juliangel renames this game to: Jabali Pacman with the following adjustments:
Trade ghosts for wild boars
The pacman will be another bigger boar.
Swap the white dots for balls of thorns.
Develop four levels, inside with five worlds each.
Assigns him golden thorn power launches a giant lightning bolt
Create maze in circles
Jorge renames this game to: The Pacman Game with the following adjustments:
Put an eye and more details on the Pacman.
Put the biggest Pacman
Color the Level balls
Channels like maze.
Wider channels.
Use fruits for prizes
It puts a screen at the end of each level, indicating: Exceeded the level and the points achieved.
Create five worlds, each with five levels (requires doing them in sequence).
Each of the fruits gives a power to the Pacman:

Banana gives laser beams.
Apple gives super speed
Kiwifruit gives ghosts power to eat
Pear gives shield that protects from ghosts.